23
24
25
26
27
28
29
30
31
32
33
34
35
36
37
38
39
40
41
42
43
44
45
46
47
48
49
50
51
52
53
54
55
56
57
58
59
60
61
62
63
64
65
66
67
68
69
70
71
72
73
74
75
76
77
78
79
80
81
| | | | |
| --- | --- | --- | --- |
| | | | |
| 82 | 83 | 84 | 85 |
| | | | |
| 86 | 87 | 88 | 89 |
| | | | |
| 90 | 91 | 92 | 93 |
| | | | |
| 94 | 95 | 96 | 97 |
| | | | |
| 98 | 99 | 100 | 101 |
| | | | |
| --- | --- | --- | --- |
| | | | |
| 102 | 103 | 104 | 105 |
| | | | |
| 106 | 107 | 108 | 109 |
| | | | |
| 110 | 111 | 112 | 113 |
| | | | |
| 114 | 115 | 116 | 117 |
| | | | |
| 118 | 119 | 120 | 121 |
122
123
124
125
126
127
128
129
130
131
132
133
134
135
136
137
138
139
140
141
142
143
144
145
146
147
148
149
150
151
152
153
154
155
156
157
158
159
160
161
162
163
164
165
166
167
168
169
170
171
172
173
174
175
176
177
178
179
180
181
182
183
184
185
186
187
188
189
190
191
192
193
194
195
196
197
198
199
200
201
202
203
204
205
206
207
208
209
210
211
212
213
214
215
216
217
218
219
220
221
222
223
224
225
226
227
228
229
230
231
232
233
234
235
236
237
238
239
240
241
242
243
244
245
246
247
248
249
250
251
252
253
254
255
256
257
258
259
260
261
262
263
264
265
266
267
268
269
270
271
272
273
274
275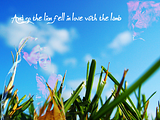 .rar .zip



These songs remind me of how Bella and Edward were feeling at certain times through out the series. They really don't follow the book or anything. Hopefully, y'all can see where I'm coming from with these.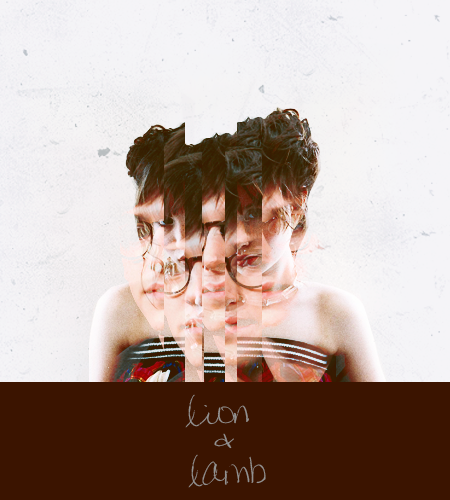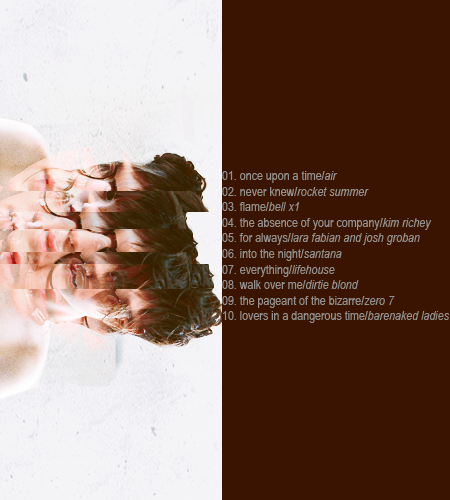 .zip



01. once upon a time/air
I'm a little boy,you're a little girl/
once upon a time/time's getting on,time's over now
I'm a little boy,you're a little girl

02. never knew/rocket summer
and now the truth of it is,is I wanna be like you/
so hello, good friend,I wanna be next to you/
for my head,for my heart,for what's true

03. flame/bell x1
you brought your flame/
into the chambers of my heart/
you brought your flame/
Where all's been condemned to dark

04. the absence of your company/kim richey
and I will write you off/easy as that/if only it was/
easy as that

05. for always/josh groban and lara fabian
so here we'll stay/for always/forever/
beyond here and on to eternity

06. into the night/santana
it was love from above, that could save me from hell/
she had fire in her soul/it was easy to see
how the devil himself could be pulled out of me

07. everything/lifehouse
you are the life to my soul/you are my purpose/
you are everything

08. walk over me/dirtie blond
you're too good lookin'/there must be something wrong/
I'm sure you're taken

09. the pageant of the bizarre/zero 7
so if you think you're tough/give me all your love/
and I'll give you every little piece of me

10. lovers in a dangerous time/barenaked ladies
when you're lovers in a dangerous time/
sometimes you're made to feel as if your loves a crime/
nothing worth having comes without some kind of fight








001-006 : Veronica Mars
007-014 : Buffy the Vampire Slayer
015-022 : Doctor Who
023-031 : Gossip Girl
032-041 : Skins
042-052 : Movies (DK, Juno, Titanic, BaT, & Atonement)
053-067 : Emily Browning
068-081 : One Tree Hill
082-101 : Celebs (Emily Blunt, DW/TW Cast, James McAvoy, Ellen Page, etc.)
102-121 : Twilight (Emily/Gaspard, Kristen/Robert)
122-143 : TV Shows (PB, PD, House, TW, DLM, FS, Chuck, SPN, tO)
144-168 : Lost
169-197 : Gaspard Ulliel
198-275 : Stargate Atlantis
Twilight Wallpaper, Header, & Fanmix
Grunge Texture Set

rules, resources, friending, etc.